American Industrial Hygiene Association
ASSP Gulf Coast Virtual Meeting
October 7 | 11:30 am - 1:00 pm
On Thursday, October 7, 2021 the Gulf Coast Chapter of ASSP will host an in-person/virtual Monthly Chapter meeting.
Topic Fentanyl and Synthetic Opiates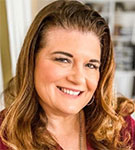 Speaker Margaret Gilbert
Margaret Gilbert is the Director of Marketing & Sales at ASAP Drug Solutions, a subsidiary of Tang and Company. She has been recognized as an industry expert due to her 31 years of experience in the drug & alcohol testing industry. Her extensive knowledge includes Third Party Administration (TPA), laboratory expertise (SAMHSA, CAP-FUDT, and CLIA), training development and instruction, and other industry and non-industry adeptness. Margaret received a Bachelor of Business degree in Marketing from Baylor University. She is a trainer for DOT Collections, Saliva, Evidential Breath Alcohol, DER and Reasonable Suspicion training.

Agenda
11:15am - Check in and Networking
11:30am - Introductions and Pledge of Allegiance
11:35am - ASSP Updates
11:50am - AIHA Updates
12:00pm - Presentation
Call in Details
Please join my meeting from your computer, tablet or smartphone.
https://global.gotomeeting.com/join/538626701
You can also dial in using your phone.
United States: +1 (571) 317-3122
Access Code: 538-626-701
Join from a video-conferencing room or system.
Dial in or type: 67.217.95.2 or inroomlink.goto.com
Meeting ID: 538 626 701
Or dial directly: 538626701 @67.217.95.2 or 67.217.95.2##538626701
New to GoToMeeting?
Get the app now and be ready when your first meeting starts: https://global.gotomeeting.com/install/538626701
In Person Details
$22 online (via PayPal)
$25 at the door
Marriot Houston South Hobby Airport
9100 Gulf Freeway, Houston, Texas, 77017
Become a member
For questions regarding membership, please contact Dennis Casserly (casserly@uhcl.edu)
Updates as of 9/16/2021
Updated GC Membership Form
Previous Updates 8/24/2021
ASSP Gulf Coast Virtual Meeting
September 2 | 11:30 am - 1:00 pm
On Thursday, September 2, 2021 the Gulf Coast Chapter of ASSP will host an in-person/virtual Monthly Chapter meeting. More details on the virtual meeting information are coming soon.
Topic 2021 OSHA Updates
Speaker Mark R. Briggs, CSP - OSHA Area Director - Houston South Area Office
For complete details and to register online visit www.GulfCoastPdc.com.
Please see our Events page for details.
For complete details and to register online visit www.GulfCoastPdc.com